FREE shipping on orders over $100 in the continental U.S. | Appointments required for bra fittings
Login
Log in if you have an account
Dont have an account? Register
Why Allentown?
13 Oct 2020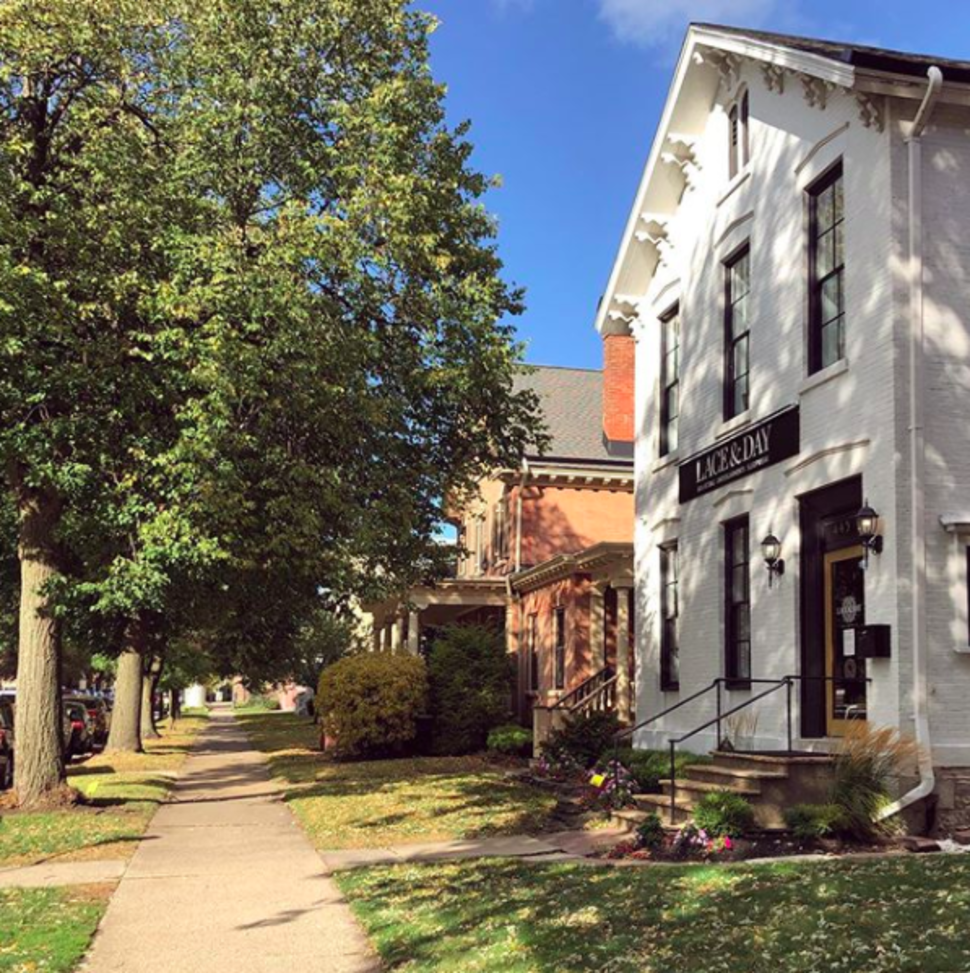 Allentown was our first home and it is our home again. In 1973, our parents got married and found a beautiful house on Irving Place in the Allentown neighborhood of Buffalo. They would go on to raise all three of us in that house before they moved out to the country in the late 1990's. Allentown was home for all of those childhood years. We lived on a magical, one-block street of families and couples, gay and straight, black and white, young and old. It was an era and area where we could play street hockey in the middle of the road, run from house to house, and enjoy a wonderful sense of community.
Fast forward to 2015 when we were opening Lace & Day. We had to make a decision: where should we be located? It has always been our goal to serve as many people as we possibly can, so we wanted to be in a place where all of our customers would feel welcome. Often the Northtowns and Southtowns people aren't super interested in going to each other's areas. But Buffalo is EVERYBODY'S city! This is where we come for culture, for fine dining, our business hub. But, it's more than that. This is the City of Good Neighbors. If you meet someone from Williamsville/Orchard Park/Tonawanda/West Seneca while traveling and ask where they are from, chances are they will say "Buffalo." This is our city. This is our home. This is where we feel we are best able to help as many of YOU feel great about yourselves as possible!
P.S. Thanks for driving in from Hamburg and Clarence. We love you.
P.P.S. We have a parking lot behind the store.