FREE shipping on orders over $100 in the continental U.S. | Appointments required for bra fittings
Login
Log in if you have an account
Dont have an account? Register
Maternity and Nursing . . . all about boobs and bras!
27 Oct 2020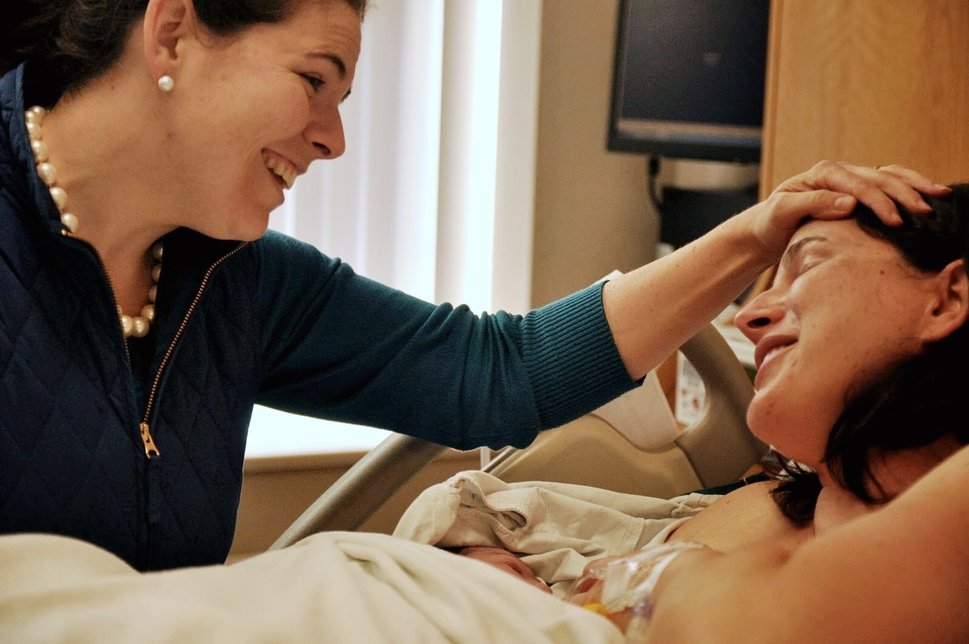 Our dear friend and industry rock star Caralyn Mirand asked me to help educate her followers on bra fitting tips for pregnancy and nursing. In typical fashion, I procrastinated and then sat down and wrote the following novella. Caralyn posted it on her blog and we are sharing these tips here for you! 
Who am I and why should you listen to anything I say?
Hi! I'm Emily Constantine Doren, co-owner of Lace & Day in Buffalo, NY. I started working as a bra fitter 14 years ago. I have owned my own bra fitting store (with my amazing sister and business partner Holly) for the last five years. I have fitted countless women through all stages of pre-pregnancy, pregnancy, post-partum, nursing, post-nursing, fertility treatments, and more. But, much of this comes from my own experience. I am the mother of two children, ages 9 and 7. For context, I conceived naturally, breastfed for 15 and 18 months respectively, conceived the second child while breastfeeding the first, and have seen a metric ton of friends go through pregnancy, nursing, struggles, joys, loss, smiles, and tears. I write to you from this perspective.
These are general guidelines and vary for everyone depending on how much weight you gain, how long you carry to term, type of delivery, and so many more factors. Everyone has a different experience. You do you and just nod politely when the lady in the grocery store tells you that she walked out of the hospital in her pre-pregnancy jeans. These are general guidelines and are not intended to be medical advice! If you have any questions, your first resource should be your OB/GYN or other medical provider.
A note on breast feeding. Nursing is a choice. Some women choose not to nurse or are unable to nurse (for many reasons). You do what is best for you and we, as a community of women, will support your choice. We suggest you give the same grace to other women you encounter. I have tried to include advice here for nursing and non-nursing moms.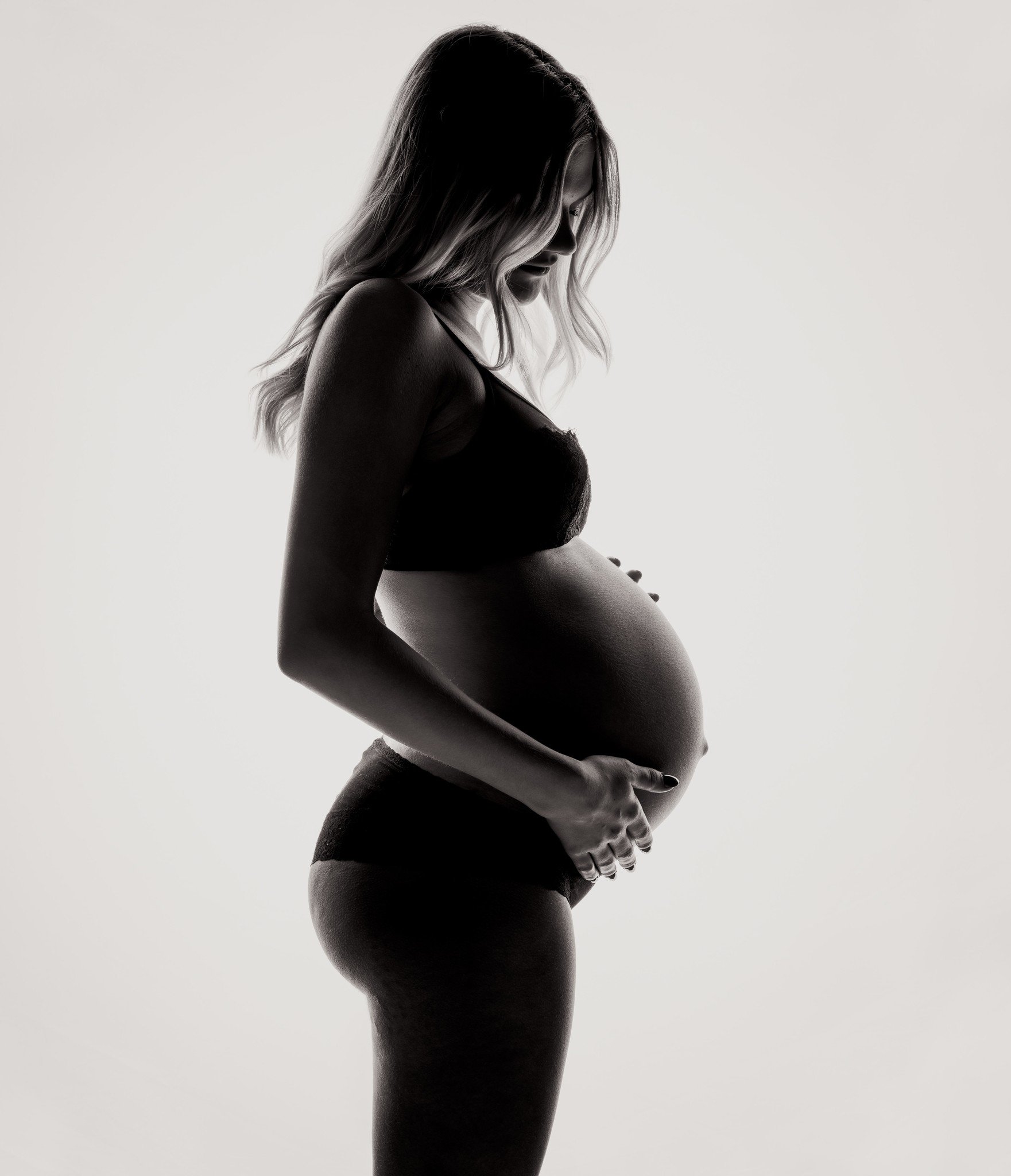 Holy cow? What is going on with my body?!
It is making another human. Or, maybe more than one human. Pregnancy brings on so many changes to the body. Those changes are different for everyone. Every person is different, with different hormones and circumstances. Every pregnancy is different. As soon as pregnancy starts (remember the opening scene of Look Who's Talking?), changes begin.
In general, your boobs will get bigger. Your ribcage will expand. Your nipples (the bump) will get bigger. Your areola (the colored part around your nipple) will get darker and develop bumps on them. Your boobs might end up with impressive veins due to increased blood flow (just add it to your list of super powers).
I envisioned myself as a fit, trim mother-to-be with my regular body and a beautiful bump. Alas, I was not fit and trim when I got pregnant so that I didn't exactly get off to a great start. My first inkling that I might be pregnant started with my boobs. Woah – they were sore and sensitive! And, they seemingly grew overnight. My second pregnancy? None of that.
How much bigger will my boobs get during pregnancy?
As a fitter, we typically see pregnant women go up one band size and two cup sizes during pregnancy. The majority of the change occurs during the first trimester and is hormonally driven. These changes (1 band and 2 cups) are common with a weight gain of 25-35 pounds.
Examples (keep in mind that the cup size goes up when you add a band. So, you want to add two numbers and one letter):
Pre-pregnancy 34B + one band = 36 + two cups = 36C
Pre-pregnancy 38E + one band = 40 + two cups = 40F
Every person is different. I ate ALL of the cookies while I was pregnant. I gained more than 25-35 pounds. I went up more than one band and two cup sizes.
Why does my band size go up?
The female body is amazing! Pregnancy releases a hormone called relaxin that loosens (aka relax) your ligaments and allows your bone structure to accommodate the growing baby. Loosening ligaments combined with increased fluid (blood and water) in the body increase your band size.
As a bra fitter, do you fit bras differently during pregnancy?
Yes!!
I have a few bra fitting mantras. The band should be low and snug across the back. The wire should sit like a picture frame around the breast tissue. The breast tissue should fill the cup but not spill over. The bra should hook on the loosest or middle hook when new. A bra wardrobe should include 7 good, everyday bras.
The mantras are different for pregnant women:
The band should be low and snug across the back. You still want to support the tissue.
The wire should sit like a picture frame around the breast tissue. However, you want to leave room for the breast size to increase during pregnancy. How much? That's subjective. Usually a cup size or so, since we typically see women when their size has already starting increasing. We like to see room at the top of the cup (about a small fist) but no visible gaping or gathering of fabric in the cup.
The band should hook on the tightest hook when new. What?!? Yes! Your ribcage is going to expand. Your magical uterus is going to come all of the way up to

chin

neck

boobs

rib cage. You want to leave room in the band for this growth. But, not so much room that the bra is not functioning.

A note on band tension. You will likely have some days when everything feels tight. Your bra. Your pants. Your skin. Please don't hate on your bra or your bra fitter. Or your spouse/pet/other children. Your body is making a baby and this is normal.
When should I be refit during and after pregnancy?
Don't tough it out until you can't stand your bras any more. If you've been pregnant before, you likely know the game – wear regular clothes until you can't button your jeans anymore and then change to maternity clothes. Please don't do this with your bras. Most changes in breast size occur in the first trimester. You will feel so much more comfortable if you are refit during or at the end of the first trimester!
First trimester:

Get some bras that will fit you during pregnancy! General guidance is up one band size and two cup sizes.
Also consider some comfy bras/bralettes for sleeping and lounging. Breast tissue tends to be more sensitive during pregnancy so you might appreciate the extra support.

Third trimester:

If your pregnancy bras are getting too small, considering 1-2 that will get you comfortably to the end of term.
If planning to nurse, get ready for the first few weeks post-partum. Stock up with a few nursing bralettes/tank tops. I recommend wire-free, flexibly sizes options for the first 6-12 weeks after delivery.

Cosabella Curvy Mommie (full bust) and Mommie
The Cosabella styles weren't around when I had my babies. I LOVED these Bravado tanks and bralettes for the early, at-home weeks.

Note: You get what you pay for. You might see this brand for less at Target. It is a different product specifically made at a lower price.

This Cake Maternity tank also looks good!

6-12 weeks after delivery

Your ribcage will return to "normal" after ~6 weeks.
If you are nursing, your breast size will start to normalize as you and the baby work out a supply and demand cycle.
If you are going back to work, this is a nice time to get something that make you feel like a human, rather than a milk machine.
If you are not nursing, this is a good time to be refit.

6 months after delivery

Around this time, many women see a change (decrease) in size as babies start on solid food, babies (hopefully) sleep more, and some of the pregnancy weight is gone. It's a good time to check in with your fit.

12 months or the end of nursing

Another stairstep in the journey of size – a good time to check in.
At the end of nursing, we suggest waiting about 4 weeks to be refit. Pay attention to your body and be sure to discuss with your fitter.
Keep in mind that this new size and fit might not be the same as what you were before you got pregnant. And that's okay! You made a human. Give your boobs some forgiveness. The size, position, and density of your breasts might be very different than before your parenthood journey.
What happens after I give birth?
All of the hormones. Once again, these are general observations based on years of experience. If you have specific questions, please talk to your doctor.
Breast size: during the first few days after delivery, the breast size will increase. This is dramatic for some people and is called engorgement. My breasts went up to my collarbone. It was alarming.
Rib cage: Remember that magical hormone called relaxin that allows your ribcage to expand? It also helps your ribcage contract after pregnancy. We usually see the rib cage go back down in size by about 4-6 weeks after delivery. That is the bone structure. Please see previous notes about cookie consumption and know that weight is weight. Some women experience elevated levels of hormones for longer and will not return to pre-pregnancy band size for months (some until the end of nursing)
The red-hot question: are underwires safe/healthy for pregnant and nursing women?
I am not a doctor. If your doctor tells you to avoid underwires, or you are not comfortable with underwires, DO NOT WEAR A BRA WITH UNDERWIRES. In my opinion as a bra fitter, a properly fitting underwire is comfortable and supportive for pregnancy and nursing. The difficult part is that the majority of women are not in a properly fitting bra. Underwires were great for me and they are for most of the women I have fit. If you are uncomfortable with the concept of an underwire while nursing, then don't wear one. If you are prone to clogged milk ducts or mastitis, then don't wear one. But, please don't beat me up for happily wearing underwire bras through 50 consecutive months of pregnancy and breast feeding. As always, please talk to your doctor if you have any questions.
Rapid fire questions:
What is a maternity bra? One that fits you while pregnant. It does not have to be specific to pregnancy. It is just a bra that is fit to you at your pregnancy size. Any bra that fits you will work just fine. Pro tip: you will likely find better maternity bras from bra companies than from maternity clothing companies.
What is a nursing/pumping bra? A bra that allows easy access to the breast/nipple area, usually via a clip where the cup meets the strap. We have a seamstress who takes great bras and converts them into nursing. Nordstrom also does this and a few other specialty stores.
What is a hands-free pumping bra? A specific product made for holding breast pump flanges onto the breast during pumping. I like this one since the sizing can be adjusted.
#1 thing you need in your maternity/nursing bra wardrobe? For a larger bust, a cut-and-sewn bra with stretch lace at the top. For a smaller bust, a spacer cup is a great option during your pregnancy/nursing journey. These styles of bra, whether fitted with a clip for nursing or without for maternity, offer the most flexibility of fit as your size changes throughout the day for nursing/pumping or over the course of weeks and months while you are pregnant. This is not the time to worry about lace and seams showing through shirts. The foam cup, t-shirt bra is not your best friend at this time.
Maternity underwear suggestions? Holly and I both rocked our Hanky Panky thongs through our pregnancies. Something that hits below the bump will be your friend. Many women choose to go for a hipster style panty while pregnant. Much like the maternity bra question above, maternity underwear are just underwear that fit you while you are pregnant.
Can you have separation without wires? No. Just no. There is nothing to pull the fabric between your breasts back to your sternum.
As always, we are here for you. Need help? Just ask your fitter!
xoxo,
Emily